neuroendocrine tumors
Kath's story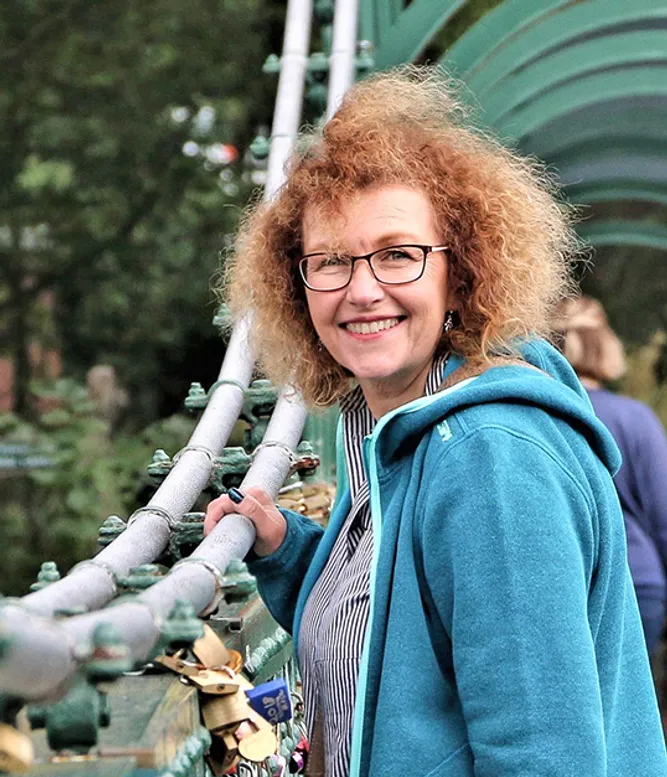 Kath got her diagnosis in the summer of 2015 when she was 53. With four children, grandchildren and a job with a lot of travelling, life took another turn.
A long way to the right diagnosis
"I knew there was something wrong and it had been going on for years. But instead of looking at the bigger picture, every symptom was treated as a single event", she recalls. Initially she was diagnosed with Irritable Bowel Syndrome (IBS), later she had a surgery to remove abdominal adhesions and was put on wheat free diet, but symptoms continued to worsen.
"I was on the toilet all the time, and it was extremely embarrassing, especially at work. I was flying out of my chair trying to get to the nearest toilet and then praying that nobody came in.", she tells.
It was ruining her life, both socially and in the working environment. "We could not go anywhere or do anything. Life was just horrible."
After a range of scans and keyhole surgery to check what might be wrong, she was diagnosed with gastroenteropancreatic neuroendocrine tumors (GEP-NET) and given a prognosis of five years. Due to the location of the tumors, she was not a candidate for surgery, but put directly put on medical treatment to stabilize symptoms.
High disease burden
Two years after the diagnosis, things started to deteriorate. She was constantly tired, had more frequent toilet visits, and experienced severe episodes of bloating and cramping with extreme. After such episodes it could take days to recover.
Again, she had to cancel social events and could not do normal everyday things such as housework or dog walks. Also, clothes would not fit properly due to a bloated stomach. After some shifts in her treatment path, her symptoms are today more stable.
Increasing knowledge and raising awareness
When Kath got her diagnosis, she decided to stop working. Even though she loved her work, her outlook on life and priorities changed. She decided to become a Patient Ambassador with Neuroendocrine Cancer UK(NCUK) to support other patients and help raise public awareness. Last year, as part of a national fund-raising campaign, she and other patients together with friends and families did a parachute jump on the same day across the country. "I'd wanted to do a parachute jump all my life and I absolutely loved it. If they had said I could go up again straight away, I would have. I did pay for it afterwards, but I think that was due to the massive adrenalin rush. As a GEP-NET patient you cannot cope with this very well. However, it was a great day, so worth it."
"One of my ways of describing what it is like to live with this is to say ´It is like sitting on a time bomb', you never know when things will start ticking again or how long is on the timer´. Everyone deals with it differently."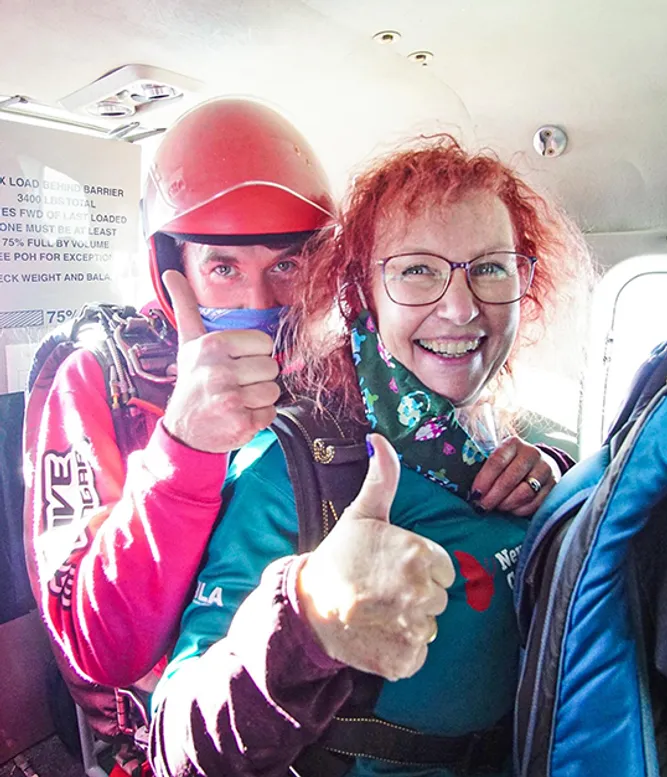 I honestly think that it helps to have a positive attitude, although that is difficult at times. Living with a disease like this day in and day out affects your everyday life. It affects your relationships and your ability to function, both mentally and physically. So, if you can be happier in yourself, you can manage your condition better, and have a better quality of life."
"So, if you can be happier in yourself, you can manage your condition better, and have a better quality of life."
Symptoms
To provide innovative and differentiated pharmaceuticals based on leading and proprietary drug delivery technologies and active ingredients which efficacy and safety have been clinically documented
Diagnosis
To provide innovative and differentiated pharmaceuticals based on leading and proprietary drug delivery technologies and active ingredients which efficacy and safety have been clinically documented
Treatment
To provide innovative and differentiated pharmaceuticals based on leading and proprietary drug delivery technologies and active ingredients which efficacy and safety have been clinically documented