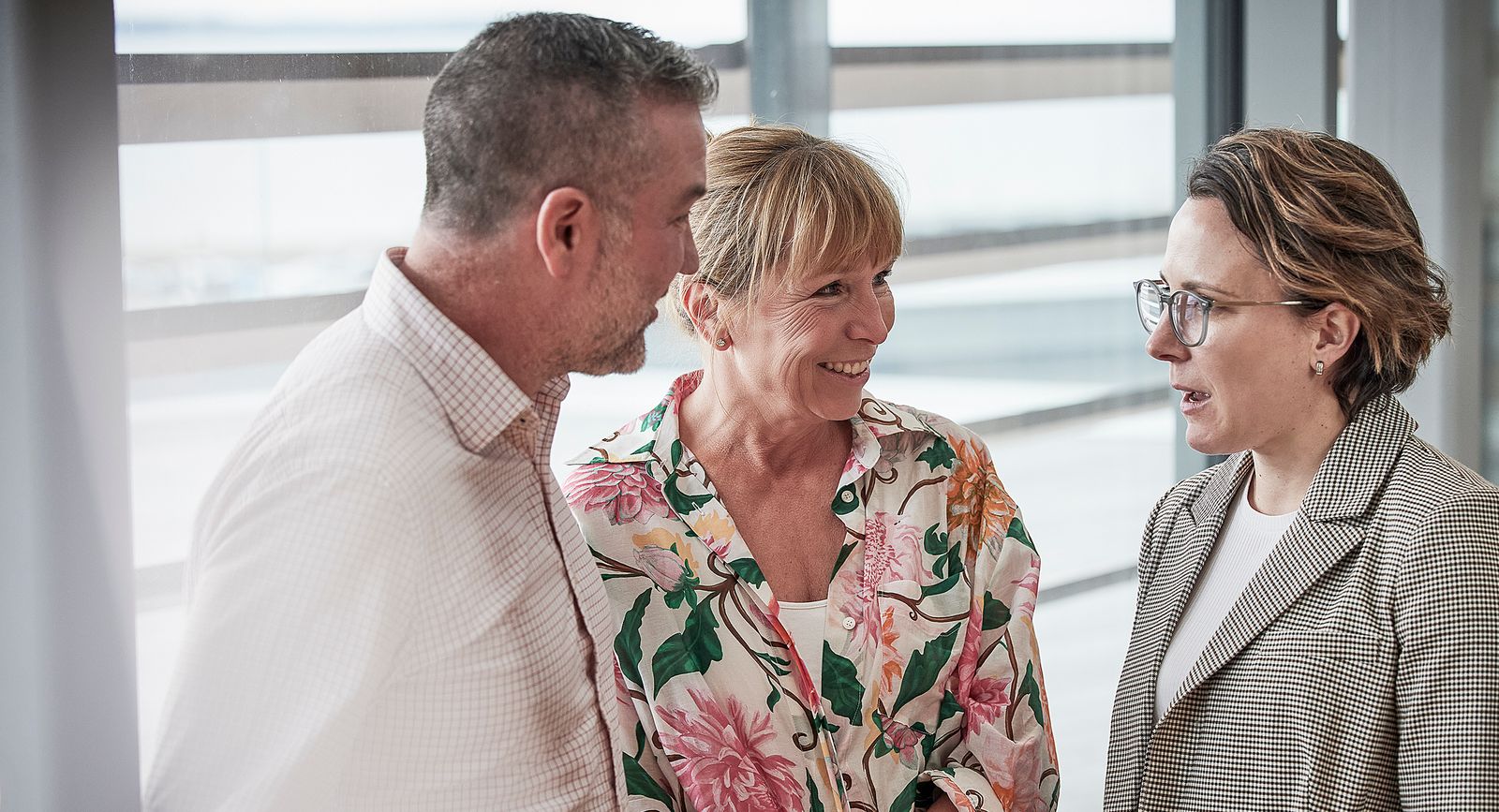 An inclusive, engaging, and high-performing workplace
Camurus' ambition is to be recognized as an organization that takes good care of its employees and encourages and empowers individual development.
We strive to create a workplace that builds on the company's values – innovation, quality, passion, collaboration and ownership, where entrepreneurship, creativity and leadership skills are key factors to ensure long-term success.
Working conditions and individual development
Camurus works to offer a dynamic, inspiring and inclusive workplace where employees have the opportunity to grow and develop their skills and abilities. Gaps and progress are identified and measured through regular employee surveys, and we encourage Individual Development Plans for all employees.
Gender equality, diversity and inclusiveness
Camurus' guiding principles include diversity, equality and inclusion with zero tolerance for all forms of discrimination, harassment and abusive treatment based on for instance gender identity or expression, ethnicity, religion, disability, sexual orientation or age.
Socially sustainable supply chain
Camurus aim to conduct operations sustainably and we apply a due diligence perspective to minimize risks for abuse of human rights and labor rights in our supply chain. Everyone working on Camurus' behalf must be treated with respect, with secured human rights, labor rights and a healthy working environment.
Occupational health and safety
Monitoring and development of the work environment is a natural part of the Camurus' entire operation. Efforts are continuously evaluated to improve ongoing health and safety management.
Healthy work attendance of over 97%
Distribution of gender at Board and management level should reflect the company at large (±20%)
Follow up of all first-tier suppliers within production and distribution regarding Camurus Vendor Code of Conduct
97.5%


healthy work attendance*

95%


believe Camurus has an open-minded and friendly corporate culture (vs. 90% 2021)1*

55
eNPS

vs. 38 in eNPS score in 2021*
*as at end December 2022, source: Annual Report 2022
The engagement index eNPS (employee net promoter score) measures on a scale from -100 to +100 how well employees enjoy their work, feel pride and the willingness to recommend the workplace to others. The 2022 results show that Camurus has a high eNPS value, with an increase of 17 performance points compared to 2021.
References
Percentage of Camurus' employees who on a scale of 1-10 rank 7 or higher on the statement, measured through employee survey.