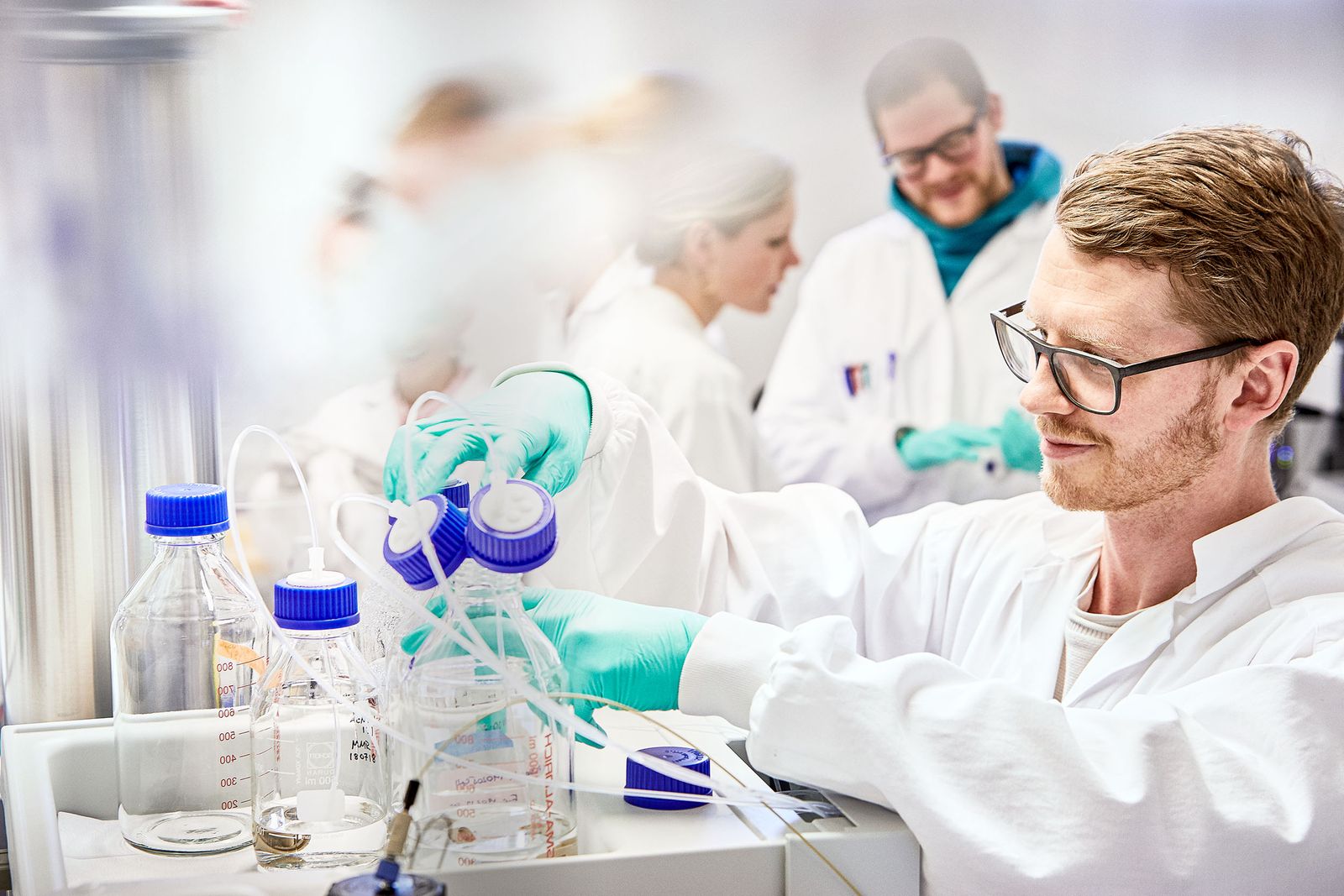 Products
Addressing important unmet medical needs
Camurus' products are based on our proprietary FluidCrystal® technology and are designed to address important unmet medical needs, with the potential to make a significant difference in the daily life of patients by improving treatment outcomes, quality of life, and long-term recovery.
Buvidal® prolonged-release solution for injection
Buvidal® buprenorphine injection depot is indicated for the treatment of opioid dependence within a framework of medical, social and psychological treatment, and intended for use in adults and adolescents aged 16 years or over.
Buvidal is based on Camurus' proprietary FluidCrystal injection depot technology and is intended for weekly or monthly administration by healthcare professionals.
episil® oral liquid is a medical device for treatment of inflammatory and painful conditions in the oral cavity.
The product provides fast pain relief and protection of sore and inflamed mucosal surfaces, as well as severe inflammation caused by conditions such as oral mucositis, a common and serious side effect of cancer treatment. In contact with the buccal membrane, episil® transforms into a thin protective layer of gel, offering effective pain relief for up to 8 hours. episil® oral liquid is based on Camurus' FluidCrystal® topical bioadhesive technology.
Key publications
A Bioadhesive Barrier-Forming Oral Liquid Gel Improved Oral Mucositis and Nutritional Status in Patients With Head and Neck Cancers Undergoing Radiotherapy: A Retrospective Single Center Study
Wei, J., et al., Frontiers in Oncology, (2021) Feb 22;11:617392.
Effects of a bioadhesive barrier-forming oral liquid on pain due to radiation-induced oralmucositis in patients with head and neck cancer: A randomized crossover, preliminary study
Soutome, S., et al., Journal of Dental Sciences (2021) 16:96-100. doi: 10.1016/j.jds.2020.07.006
Local analgesic effect of a bioadhesive barrier-forming oral liquid in cancer patients with oral mucositis caused by chemotherapy and/or radiotherapy: a randomized multicenter, single-use, positive-controlled, open-label study
Cheng, Y., et al., OncoTargets and Therapy (2018) Nov 30;11:8555-64. doi: 10.2147/OTT.S185915