CEO statement Q3 2022
Camurus on-track to sustainable profitability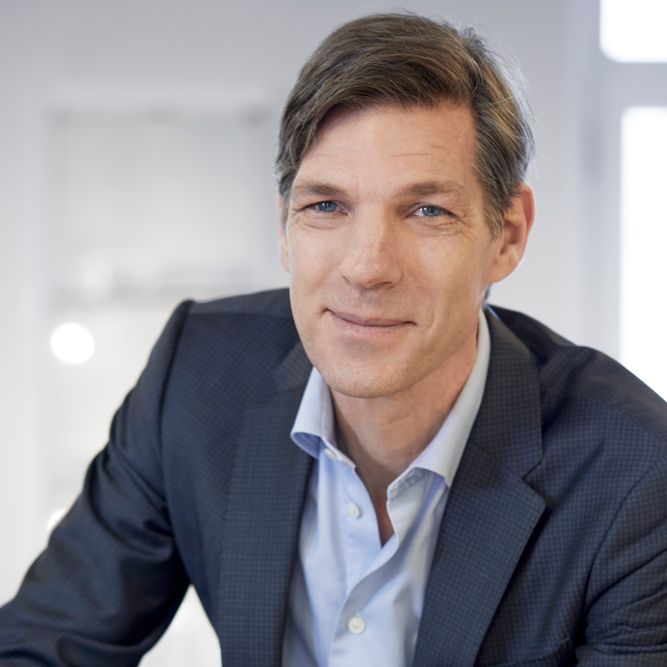 In the third quarter 2022, we continued the path to sustainable profitability through growing Buvidal® sales and an increased positive operating result, which further consolidated our financial position. We continued the market expansion through new Buvidal regulatory and pricing approvals and advanced our registration and Phase 3 programs in chronic pain and rare diseases. The development programs were presented at our Capital Markets and R&D Day in September along with a five-year vision for growth and innovation.
Strong cash-flow and financial performance
The third quarter was financially Camurus' best quarter to date with growing net revenues and a positive operating result of SEK 41 million. Year to date the operating result was SEK 53 million compared to SEK -92 million last year, an increase of SEK 146 million. Our cash position increased by SEK 93 million over the quarter to SEK 520 million. As a result of the continued positive result in the quarter, we have raised the 2022 Full Year guidance by 45 million at the midpoint of the interval to between SEK 40 and 70 million in operating result.
Building our leading position in opioid dependence and expanding to new markets
Third quarter sales of Buvidal weekly and monthly depots grew at a rate of 58 percent compared to last year, and 7 percent versus previous quarter. We saw an expected slow-down during the European vacation period in July and August with fewer initiations of new patients, followed by an accelerated uptake in September. The total estimated number of patients in treatment with Buvidal increased to above 32,000 in the quarter and the sales of Buvidal passed one million units since launch. This milestone reflects our development and commercial successes with Buvidal, and is an important validation of our FluidCrystal® technology, used in several in-house and partner development programs.
During the quarter, Buvidal market penetration continued with notable growth in the larger markets including the Nordics, Germany, and the UK. In England, we started to see positive effects of the Government's investment in opioid dependence treatment, and that new fundings started to reach the treatment clinics. In Australia we continued to build our leadership within the long-acting segment and Buvidal reached an estimated market share of over 20 percent of all patients in opioid dependence treatment. To further strengthen the access to treatment with Buvidal, new measures are being explored to enhance patient pathways and allow for easier transfers between specialist and general practice settings.
Our market expansion efforts continued during the quarter. In Belgium the scope of reimbursement was expanded through a new approval, and Buvidal is since 1 October available across treatment settings. Buvidal received regulatory and price approvals in key MENA countries, Egypt and Saudi Arabia, after priority reviews. Buvidal is the first approved maintenance treatment of opioid dependence in these countries and launches are expected during the fourth quarter. Furthermore, five applications are currently being evaluated in other MENA countries with outcomes expected in 2023.
In the US, we were recently informed by our licensee Braeburn that inspections of their third-party manufacturer by the US Food and Drug Administration (FDA) are expected to be formally completed soon. We are currently waiting for Braeburn to provide details about the inspection outcomes and their anticipated resubmission timing to the FDA of the new drug application (NDA) for BrixadiTM. The review period after NDA submission is nominally two months if the agency decides on a Class 1 review, or six months if the agency decides on a Class 2 review.
In addition to geographic expansion, reviews of our applications in the EU and Australia for extending the Buvidal indication to include chronic pain continued to progress. An opinion by the EMA's Committee for Medicinal Products for Human Use, CHMP, is expected in the fourth quarter or in the first quarter 2023. A review process by the Australian Therapeutic Goods Administration is progressing in parallel with an approval decision expected in the first half of 2023.
Progress in three Phase 3 studies of CAM2029
Our acromegaly Phase 3 ACROINNOVA program for CAM2029, octreotide subcutaneous depot, continued to progress. Patient recruitment has been completed in the first Phase 3 study of CAM2029 and results are expected mid-2023. We are grateful to all investigators, clinical staff, and participating patients for their critical contributions to this milestone. The covid pandemic and the war in Ukraine have been significant recruitment challenges and I am pleased to note that we are on track to complete this important study in the first half of 2023. Furthermore, we reached the enrollment target of new patients in the Phase 3 long-term safety study, in addition to roll-over patients from the randomized study. In response to physician and patient requests, the long-term safety study is being extended to allow treatment and assessment of patients for a further 12-month period. Submission of the first regulatory application for CAM2029 for the treatment of acromegaly is planned around year-end 2023/24.
CAM2029 is also under development for the treatment of gastroenteropancreatic neuroendocrine tumors (GEP-NET). Patient recruitment has continued and reached 25 percent of target 302 patients in the SORENTO Phase 3 study, which main objective is to assess the superiority in progression free survival of CAM2029 versus standard of care. The SORENTO study was recently the topic of a satellite symposium at the North American Neuroendocrine Tumor Society in Washington DC, 27-29 October 2022.
Finally, in our third clinical program with CAM2029, the first patient was dosed in the POSITANO Phase 2b study of CAM2029 for the treatment of polycystic liver disease (PLD). PLD is a serious and burdensome disease with currently no approved treatments and thus therefore is a high unmet medical need. Growing scientific evidence shows, that somatostatin analogues like octreotide, may be effective in treating PLD.1,2 The objective of the POSITANO study is to assess the efficacy of CAM2029 in reducing and controlling the liver size as well as improving disease symptoms in PLD patients.
Other pipeline developments
In the third quarter, we completed the clinical study report for the Phase 2a study of weekly subcutaneous treprostinil in patients with Raynaud's Phenomenon secondary to systemic sclerosis (scleroderma). The study did not meet the primary endpoint at 6 hours but met important secondary endpoints, including a clinically and statistically significant treatment difference in patient reported Raynaud's Condition Score up to 15 days post CAM2043 dosing. A publication of the results from the study is being prepared.
Based on the completed Phase 2a study results, discussions with clinical experts, and market research update, we are planning for further clinical study to assess CAM2043 in 2023. Currently, there is a lack of effective treatments for secondary Raynaud's phenomenon, and CAM2043, if approved, could fill an important unmet medical need for patients with systemic sclerosis and Raynaud's phenomenon. Adding to the progress of our own programs, our partner Rhythm Pharmaceuticals continued their Phase 3 switch study of weekly subcutaneous setmelanotide depot in patients with Bardet-Biedl Syndrome (BBS) and other rare genetic diseases of obesity. Results are expected in 2023 along with the start of a new phase 3 study in new to treatment patients.
Five-year vision for growth and innovation
I am pleased with the performance and significant progress Camurus has made during the period with growing revenues and positive operating result for the third consecutive quarter, while making significant investments in our late-stage pipeline of rare disease treatments, including two Phase 3 programs. We are expecting to comfortably reach profitability for the full year and have raised our guidance for operating result.
At our Capital Markets and R&D Day we launched our five-year vision for growth and innovation. The vision includes a five-times growth of topline revenues and reaching an operating margin of around 50 percent by 2027. This will be driven by market penetration and expansion in the opioid dependence area and by diversifying our product portfolio through lifecycle management, new product approvals and commercial launches. In addition, we will actively pursue inorganic growth opportunities that are synergistic to our business and can be value adding in the near or mid-term perspective. Thanks to all participants for making this such a successful event, with a special thanks to our external guest speakers.
To meet the requirements of our growing business, we have continued to build our organization, adding new and promoting in-house talents in our company. Markus Johnsson, previously holding the position as responsible for portfolio and project management, was appointed SVP R&D and member of our Executive Team.
Finally, after two years of Covid restrictions and lockdowns, all employees were able to meet face to face in Helsingborg, Sweden, get familiarized and energized, share successes and challenges, and align on the values, strategy, and vision of the company.
To sum up, we had a good third quarter and are committed to continue creating sustainable value to our stakeholders by developing new effective medications and making these accessible to patients with severe and chronic diseases. Thank you for your interest and continued support.
Fredrik Tiberg
President and CEO
References
Gevers TJ, et al. Curr Opin Gastroenterol. 2011;27:294–300.
Garofalo C., et al. Sci Rep. 2021 Dec 6;11(1):23500.X