CEO statement Q2 2022
Revenue growth and profitability in the second quarter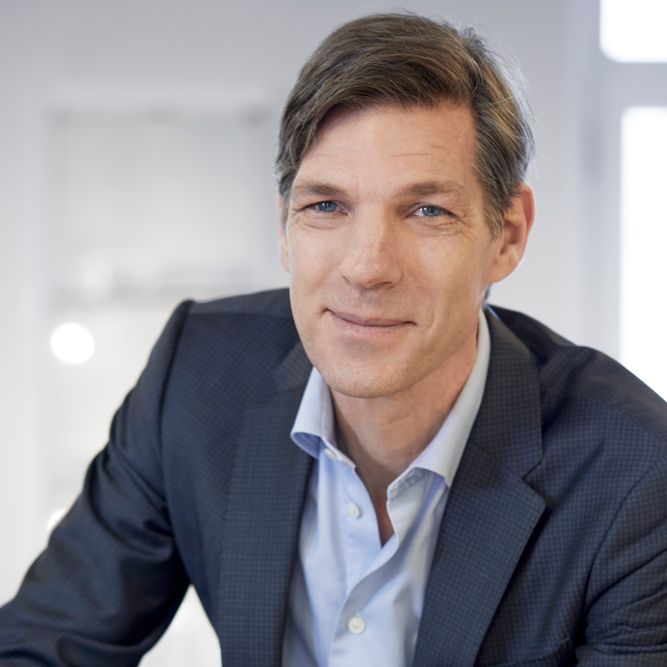 Our positive development continued during the second quarter with increasing Buvidal patient numbers, improved financial result, and progress in our registration and Phase 3 programs in chronic pain and rare diseases. The strong, double-digit growth of Buvidal sales resulted in a historic first profitable quarter, improved cash position, and a raised full-year result guidance. After a positive first half of the year, we are well positioned to successfully deliver on our goals for the year and the long-term strategy.
Strong financial performance and raised guidance for the full year result 2022
A productive second quarter with strong financial development followed a solid first quarter for Camurus. Our key growth driver Buvidal, weekly and monthly depots for the treatment of opioid dependence, continued to gain patient shares and bring more people into treatment as access is improving, and the treatment is increasingly known and available to address the significant medical needs of patients with opioid dependence. The positive growth-trajectory of Buvidal is reflected in our strong financial performance in the second quarter and first half of the year.
Total revenues in the second quarter increased by 64 percent versus last year to SEK 227 million with product sales growing by 65 percent to SEK 225 million. The strong sales performance led to a second quarter in a row with positive operating result of SEK 7 million. For the first time and ahead of plan, Camurus entered profitability in the second quarter with a net result of SEK 8 million compared to last year's loss of SEK 48 million. We ended the first half of the year with a cash position of SEK 428 million and no debt, providing the financial means and flexibility to continue to invest in our R&D pipeline, develop our commercial infrastructure, and diversify through focused business development.
Based on the results for the first half year and a positive view on the future, we raised our guidance for the full year operating result from loss to profit at the midpoint.
Increased market shares, improved access to treatment and market expansion
Product sales increased by double-digit for the 12th quarter in a row and by 11 percent compared to previous quarter.
Buvidal continued to gain market share in the second quarter, primarily driven by growth in the established markets in the Nordics, the UK and Australia, and with increasing contributions from Spain, France and the Middle East. As expected, we saw strong growth in England as funding for the Government's ambition to create a world-class treatment system started to become available to clinics and patients. In Spain more than 90 percent of patients now have access to treatment with Buvidal and we are expecting to see accelerated growth in the coming quarters. Notably, we continued to see significant growth in Finland, where Buvidal already has a very high patient share of around 70 percent. In total, we estimate that about 30,000 patients were in treatment with Buvidal at the end of the period.
Aside from our efforts to further improve access to Buvidal in existing markets, we have advanced several regulatory processes as well as pricing and reimbursement approvals, which are expected to come during the second half of the year. In Australia, we received reimbursement for the new 160 mg dose as well as direct initiation of new to treatment patients, further strengthening our leading position where we already have an 80 percent share of the long-acting treatment market for opioid dependence. The continued positive response we receive on our different markets strengthens our positive view on the importance and future potential of Buvidal.
During the quarter, we received a request from the Ministry of Health in Ukraine to provide Buvidal as humanitarian aid for patients in need. Despite the difficult situation, the country is taking all measures to ensure patients are receiving adequate treatment. After discussions with the Ministry of Health, healthcare professionals, patient representatives and World Health Organization (WHO) we have decided on a donation, finalized manufacturing and initiated shipment of Buvidal to Ukraine.
In the US, our licensee Braeburn has informed Camurus that inspections by the FDA have been initiated at their third-party manufacturer for Brixadi™. Depending on the inspection outcome, Braeburn will resubmit the new drug application (NDA) as soon as practicable. Once the NDA is resubmitted, the review period is expected to be either two months for a Class 1 review, or six months if the agency decides on a Class 2 review.
Progressing pipeline with significant near-term milestones
During the second quarter, we advanced several regulatory processes and late-stage clinical programs. The review processes of our applications for extended Buvidal indication to include chronic pain progressed in the EU and Australia. In accordance with the procedure, Request for Supplementary Information has been received from the EMA's Committee for Medicinal Products for Human Use (CHMP) and a response is being prepared. CHMP Opinion is expected in the fourth quarter 2022. In Australia, questions are expected after the summer, followed by an approval decision during the first half of 2023. In parallel, we are working with pre-launch preparations and publications of data.
For our long-acting octreotide product, CAM2029, two Phase 3 studies in acromegaly continued to progress and recruitment is expected to be completed in the autumn followed by topline results from the randomized efficacy study in the first half of 2023. Our clinical team and collaborators have done a tremendous job resulting in operational milestones and activation of new clinical sites to compensate planned new recruitments in Russia, while ensuring that patients already in the studies can complete their treatment and study assessments.
Alongside finalizing the Phase 3 program in acromegaly, recruitment has continued to progress in the pivotal Phase 3 SORENTO study in patients with gastroenteropancreatic neuroendocrine tumors (GEP-NET). The study design and other information about SORENTO was presented at the European Congress of Endocrinology in Milan in May, and at the ASCO Annual Meeting in Chicago in June. The primary objective of the study is to demonstrate superiority in progression-free survival with CAM2029 versus standard of care, with overall survival, quality of life and treatment satisfaction being important secondary outcomes. CAM2029 is designed for easy administration by patients using a prefilled syringe or state-of the-art pen device for improved convenience and patient autonomy.
During the period we also started recruitment of patients in a new Phase 2b study of CAM2029 for the treatment of polycystic liver disease (PLD). There is a high unmet need in PLD and no approved therapies.
We also received top-line results from an exploratory Phase 2 study of weekly subcutaneous treprostinil in patients with Raynaud's Phenomenon secondary to systemic sclerosis (scleroderma). The study did not meet the primary endpoint of statistically significant effect on finger temperatures after a cold provocation test 6 hours post dosing. However, several secondary endpoints were met, including a positive treatment difference for the primary endpoint measure 24 hours post dose and improvements of the patient reported Raynaud's Condition Score on Day 8 and 15 post dosing. There were no serious side effects in the study and the safety profile was generally comparable to that observed in our previous Phase 1 trial and reported for approved treprostinil products for subcutaneous infusion. Based on the results of the study, we will evaluate the future of the CAM2043 program in scleroderma-related Raynaud's Phenomenon together with our investigators and experts before progressing with further developments.
Regarding the ongoing development program of a weekly setmelanotide depot, recruitment continued in our partner Rhythm Pharmaceutical's ongoing Phase 3 switch study in patients with Bardet-Biedl Syndrome (BBS) and other rare diseases of obesity. In parallel, preparations are ongoing for start of a second Phase 3 study in new to treatment patients with BBS later in the year.
After the quarter, we announced that our partner Solasia in Japan aquired our medical device product episil for the treatment of oral pain due to oral mucositis. The agreement ensures continued development and access to episil for patients. With its experience and focus on oncology and supportive cancer, Solasia is well positioned to continue to commercialize episil, while the agreement allows Camurus to focus on the development and sales of innovative pharmaceutical products in CNS and rare disease areas.
Focus on commercial execution and diversifying our business
In the second quarter, we made significant headway on our key goals and strategy for growth and long-term profitability, while investing heavily in innovation and the R&D pipeline. In parallel, we continued building the organization, preparing for expansions into new markets, and implementing our sustainability strategy across the company.
I am proud of the high engagement and excellent performance of our teams and our continued progress of the company during the second quarter. Wishing you all an enjoyable and relaxing summer.
Fredrik Tiberg
President and CEO