CEO statement Q1 2022
Promising start of the year with a positive operating result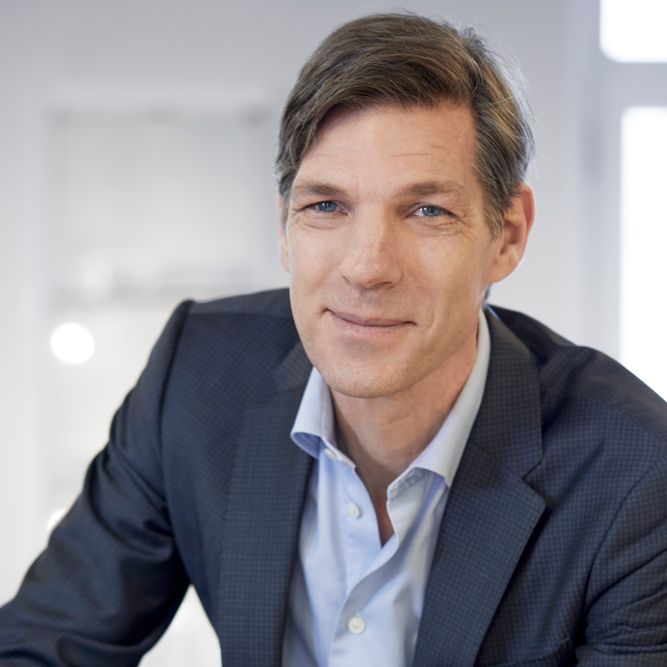 Camurus had a strong start of the year with results heading in the direction of long-termprofitability. We made significant progress in our R&D pipeline, strengthened our leading position in the treatment of opioid dependence and achieved positive operating results for the first time as a public company. Sales continued to grow and in addition there was a milestone payment from the partnership with Rhythm after dosing was initiated in a Phase 3 study in patients with rare obesity disorders. Our Phase 3 programs of CAM2029 for the treatment of acromegaly and neuroendocrine tumors progressed and preparations for the start of a new clinical study in patients with polycystic liver disease were completed.
Delivering on our strategy for growth and profitability
Despite challenges associated with the spread of new COVID-19 variants and the effects of the horrific war in Ukraine, we had a strong first quarter in terms of operations and results. We continued to deliver on our strategic goals for growth, profitability, market expansion and diversification of the product portfolio. Net sales in the first quarter amounted to SEK 220 million, an increase of 75 percent compared to last year and 21 percent compared to the previous quarter. Operating result was SEK 5 million, an improvement of SEK 31 million compared to Q1 2021, a significant milestone as our first positive operating result as a public company. Reaching this financial milestone in the first quarter is a result of our growing revenues and phasing of R&D costs. Profitability is expected to be reached in the second half of the year. Overall, revenue and results were in line with our expectations and the financial outlook for the full year 2022 is maintained.
Promising developments in high-potential markets
After a very strong fourth quarter in 2021, sales were stable in January and February and then picked up again in March, a pattern seen previously for these months. Product sales for the first quarter were SEK 202 million, an increase of 63 percent compared to 2021 and 12 percent compared to the previous quarter. In key future growth markets such as the UK, Germany, Spain and France, sales increased by more than 15 percent. We continued to strengthen our market leading position in the Nordics and Australia, with estimated buprenorphine patient shares of 50 and 35 percent, respectively, and total patient shares of 20 percent, or more, in both regions.1,2 In addition to progress in Europe and Australia during the period, we secured new orders in the Middle East and received market authorization approval for Buvidal in Lebanon. Further regulatory approvals are expected during the year. We estimatethat over 27,000 patients received Buvidal at the end of the first quarter, a net increase of over 2000 patients since Q4 2021.
As a result of the significant unmet medical need and positive clinical and real-life experiences with Buvidal, we have seen positive national and regional funding decisions for opioid dependence treatment and Buvidal in several countries. We now see the opportunity for this to translate into accelerated uptake in important markets such as UK, Spain and France, alongside the possibility for new price approvals and launches. The continued encouraging feedback on Buvidal from our markets and an increased interest from the criminal justice system across Europe, reinforces our positive view on the continued development during the year.
Update on the Brixadi™ NDA resubmission in the US
In December 2021, Camurus' licensee Braeburn received a Complete Response Letter from the US Food and Drug Administration (FDA) regarding the company's New Drug Application (NDA) for Brixadifor the treatment of opioid dependence.
Since the announcement of the CRL, Braeburn and their contract manufacturer in the US have worked on a remediation plan. Camurus is expecting clarity on the Brixadi NDA resubmission timeline from Braeburn during Q2 2022.
Meanwhile, the opioid crisis has continued to escalate in the US, with the latest report on opioid related deaths exceeding 70,000 in 2021.3
Applications for extended approval of Buvidal for chronic pain in the EU and Australia
During the first quarter, a new application for extended regulatory approval of Buvidal to include the treatment of chronic pain was submitted to the Australian Therapeutic Goods Agency (TGA) and accepted for review. In parallel, the review of the European application proceeded according to plan,with an expected approval decision during the fourth quarter.
We also performed prelaunch preparations, including market research among prescribers and clinical specialists in key European markets. This research confirmed previous results regarding medical need and showed significant opportunities with Buvidal as a possible future treatment option forchronic pain among patients with concomitant opioid dependence.
Advancing Phase 3 studies of CAM2029 in rare diseases
During the quarter, further progress was made in our late-stage pipeline. The recruitment of patients in our Phase 3 studies of CAM2029 for the treatment of acromegaly entered the final phase, with a total of 122 of 148 patients currently being enrolled in the two studies. Due to the war on Ukraine, recruitment of patients in Russia was ended and the focus was directed at ensuring that patients already included in the studies would be able to continue their treatment in a medically and ethically satisfactory manner. This has meant significant proactive and reactive work for our clinical team and partners, and it is gratifying to note that we are in control of the studies and that the effects on the studies are estimated to be limited to possible delays of approximately three months. Results from the pivotal Phase 3 efficacy study in acromegaly are expected early 2023. In parallel with the completion of the clinical studies in acromegaly, preparations are ongoing for applications for marketing approval of CAM2029, planned to be submitted in 2023.
The Phase 3 SORENTO-study of CAM2029 for the treatment of neuroendocrine tumors has started well since it began in November 2021 and is not affected by the war in Ukraine, as no clinical sites are located in the region. In total, 38 out of 95 clinical sites in the US, Canada and Europe are now initiated and 23 out of 302 patients have so far been randomized in the study. Patient recruitment is now expected to accelerate as more clinical sites are activated. In addition to the Phase 3 studies in acromegaly and neuroendocrine tumors, during the quarter we completed the final preparations for the start of a Phase 2b study of CAM2029 for the treatment of polycystic liver disease (PLD) after discussing the final study details regarding patient reported outcomes in a Type C meeting with the FDA. We expect that the first patients will be included in the study in the second quarter. During the first quarter, we also successfully introduced our newly developed prefilled pen device in all ongoing clinical programs for CAM2029, further strengthening an already differentiated product profile.
Dosing initiated in Phase 3 study in patients with
genetic obesity disorders
During the first quarter, the dosing of patients in our partner Rhythm's Phase 3 study of setmelanotide weekly depot in patients with rare diseases of obesity was initiated. This is a randomized, double-blind study in patients with, among other obesity disorders, Bardet-Biedl's syndrome (BBS) who have previously been on daily medication with setmelanotide. In connection with the start of the study, a milestone payment was made to Camurus. In addition to the ongoing study, Rhythm has announced that they during the year plan to start another Phase 3 study in treatment-naïve patients with BBS.
During the period, we have also completed our exploratory Phase 2 study of long-acting treprostinil in patients with Raynaud's phenomenon secondary to systemicsclerosis. Topline results are expected later in the second quarter.
Positive outlook for 2022
Camurus had a good start to the year with significant progress in our development portfolio and commercial operations as well as a strong financial development that resulted in a positive operating profit for the quarter and a continued stable cash position. The positive result was partly linked to non-recurring incomes and a shift of a milestone payment costs in the Phase 3 clinical program for CAM2029 from the first to the second quarter. As we continue to invest heavily in our pipeline, including Phase 3 programs, we anticipate to reach profitability in the second half of 2022.
We are well prepared, both financially and organizationally, to meet our ambitious 2022 targets in line with our long-term strategy for sustainable growth and profitability. We will achieve this through developing innovative long-acting medicines, conducting targeted business development, and continuing our international expansion. In 2022, we will invest half a billion SEK in clinical and regulatory development to bring late-stage candidates for the treatment of acromegaly, neuroendocrine tumors and other rare diseases towards marketing approvals and product launches.
Camurus is in a rapid growth phase and continues to develop well as a company and organization. The outlook for continued value creation is promising. Many thanks to all employees and collaboration partners for your significant contributions to another strong quarter.
Fredrik Tiberg
President and CEO