CEO statement Q2 2023
Transformative second quarter for Camurus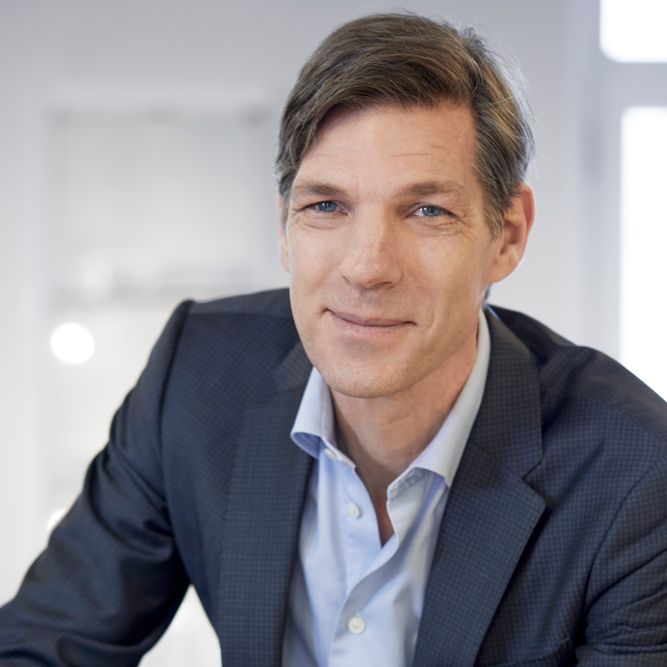 Camurus had a very successful second quarter with positive topline Phase 3 results for CAM2029 for treatment of acromegaly and an FDA approval of Brixadi for the treatment of opioid use disorder in the US as key highlights. Additionally, we strengthened our market leading position in opioid dependence treatment in Europe, MENA and Australia with strong growth and record Buvidal sales in the quarter. Based on our success with Buvidal, we see a large potential for Brixadi in the US market with currently close to two million people in medication assisted treatment. The product will be launched by our US licensing partner Braeburn in September, 2023.
Strong sales development and record earnings
The second quarter was Camurus' best quarter to date with total revenue amounting to SEK 674 million, an increase of 197 percent versus prior year same period, including USD 35 million in milestone revenue from Braeburn regarding the FDA approval of Brixadi weekly and monthly depots. Operating result for the quarter increased to a record of SEK 376 million from SEK 7 million in the second quarter of 2022.
Operating expenses increased by 38 percent to SEK 270 million, primarily due to the R&D investment into our advancing Phase 3 programs and related development milestone payments. The total R&D investment was 161 million SEK, which is historically high. The result for the period was SEK 301 million, an increase of SEK 293 million compared to the second quarter of 2022. At the end of the second quarter, the cash position was SEK 654 million, an increase of SEK 226 million compared to Q2 2022, and Camurus had no debt.
Net product sales in the quarter amounted to SEK 305 million, an increase of 36 percent compared to the second quarter of 2022and 8 percent compared to the previous quarter. Buvidal continued to grow and show strength across our markets. The number of patients in treatment with Buvidal at the end of the quarter increased by approximately 3,000 to an estimated 42,000.
During the quarter, we continued to strengthen our leading position in the opioid dependence treatment market, with good growth noted across all markets. Product sales in established markets such as Australia, the Nordics and the UK continued to increase – with Finland and England continuing to show strength. In Germany, there was an important trend shift with sales increasing over 30 percent compared to 2022. In Austria, we secured a new price and reimbursement approval, which going forward should significantly increase patients' accessibility to Buvidal. Sales continued to grow across other markets, as knowledge and experience of treatment with Buvidal increased.
During the period, we continued to build the evidence base for Buvidal. Camurus contributed to several conferences as sponsors and co-presenters, including at the WADD 7th WorldCongress on 28-30 April in Porotoz, Slovenia, the Albatros International Congress of Addictology on 7-9 June in Paris, France and the Interdisziplinärer Kongress für Suchtmedizin, on 29 June - 1 July in Munich, Germany. Seven new publications about Buvidal were published on topics ranging from treatment in the custodial settings, patients' treatment experiences, pain management, as well as pregnancy and opioid dependence treatment.
Long-awaited FDA approval of Brixadi* in the US
On 23 May, the US Food and Drug Administration (FDA) announced the approval of Brixadi for the treatment of opioid use disorder in the US.1,2 According to the FDA Commissioner Robert M. Califf, M.D., "Today's approval expands dosing options and provides people with opioid use disorder a greater opportunity to sustain long-term recovery."1 This was a long-awaited announcement, and we now look forward to Brixadi becoming available to US patients in September. Our US licensing partner Braeburn have informed that they are well prepared for this important launch. Based on the high unmet medical need, the strong product profile, and successes of Buvidal in Europe and Australia, we see a large market potential for Brixadi in the US with estimated annual peak sales of above USD 1 billion.
Positive Phase 3 results for CAM2029 in patients with acromegaly
In the second quarter of 2023 we also had significant success in our ongoing pivotal program of octreotide subcutaneous depot (CAM2029) being developed for the treatment of three rare chronic conditions: acromegaly, gastroenteropancreatic neuroendocrine tumors (GEP-NET) and polycystic liver disease (PLD).
In the acromegaly program, positive topline results were announced from ACROINNOVA 1, a 24-week, randomized, double-blind, placebo-controlled Phase 3 study, evaluating CAM2029, octreotide subcutaneous (SC) monthly depot 20 mg, for the treatment of adults with acromegaly. CAM2029 is being developed for convenient subcutaneous once-monthly administration with a prefilled syringe or injection pen to allow for easy self-administration by the patient. ACROINNOVA 1 enrolled 72 patients on stable treatment with standard of care with octreotide LAR3 or lanreotide ATG4, who were randomized in a 2:1 ratio to treatment with CAM2029 or placebo. The Phase 3 study met both the primary and the key secondary endpoints of insulin-like growth factor-1 (IGF-1) and growth hormone (GH) control, including all predetermined sensitivity and supportive analyses. Importantly, patient-reported treatment satisfaction and quality of life were significantly improved after treatment with CAM2029 compared to standard treatment at study baseline.
After the period, additional positive topline Phase 3 results were announced from the ongoing long-term safety extension trial of CAM2029 in patients with acromegaly, ACROINNOVA 2. The results confirmed a favorable safety profile after one year of treatment with CAM2029 and a high degree of biochemical control of the established biomarker IGF-1. In the total population, the proportion of patients with normalized IGF-1 values increased after one year of treatment with CAM2029 compared to baseline with standard of care. Furthermore, the study showed that patients randomized to placebo for six months in ACROINNOVA 1 (considered treatment naive patients) achieved biochemical control after being transferred to active treatment with CAM2029 in the extension-part of the study. In addition to long-term biochemical control, ACROINNOVA 2 demonstrated significant improvements in acromegaly symptoms, increased patient satisfaction and improved quality of life over time compared to standard treatment at baseline.
Overall, we are very pleased with the results from the ACROINNOVA program, and we are preparing for the submission of a new drug application (NDA) for CAM2029 for the treatment of acromegaly to the FDA around the turn of the year.
In addition to the completion of our Phase 3 studies, we attended two key endocrinology meetings in the US: the International Pituitary Congress, 12-14 June, 2023, and ENDO, 15-18 June, 2023, both in Chicago, US, where ACROINNOVA 1 study design was presented by our principal investigator of the study, Professor Diego Ferone, MD, PhD.
In the GEP-NET program, the recruitment and treatment of patients in SORENTO, a randomized, active-controlled Phase 3 study of CAM2029, continued. The main goal of the study is to demonstrate significantly improved progression-free survival with CAM2029 compared to standard of care with octreotide LAR or lanreotide ATG. Randomization now reached 200 patients out of a target of 302 patients. The goal is to recruit the remaining patients during the second half of the year and then to accumulate the 194 progression events required for the read out of the primary endpoint.
In the PLD program, patient recruitment and treatment continued in the ongoing randomized, double-blind, placebo-controlled Phase 2/3 study of CAM2029. In total, about 30 ofplanned 69 patients have now been enrolled in the study. To accelerate the completion of recruitment, new clinical centers have been activated during the period. The study's primary and first secondary endpoints consist of stabilization and reduction of liver volume and reduction of disease symptoms. Topline results are expected towards the end of 2024.
We see significant commercial opportunities with CAM2029 in the US with an estimated sales potential of just over USD 2 billion in annual sales across the three indications. In addition to clinical and regulatory activities, during the period we have worked to establish our own commercial organization in the US and entered into a cooperation agreement with a third-party organization specialized in launch and commercialization processes to complement our own organization in areas such as market access, marketing, and distribution. The goal is to be ready for launch of CAM2029 in the US during the fourth quarter of 2024.
Collaborations and organizational development
In addition to advancing our own Phase 3 programs, our partner Rhythm is on track to complete the first Phase 3 study of setmelanotide weekly depot for the treatment of the genetically determined obesity disease, including Bardet Biedl's syndrome. The product is based on our FluidCrystal® technology and study results are expected in the second half of the year. In addition, we have three research collaborations ongoing with international pharmaceutical companies to develop and evaluate new potential product candidates for the treatment of severe and chronic diseases, as well as several of our own early development programs.
We also continue to strengthen our sustainability work. Camurus has been accepted as a participant of the United Nations Global Compact (UNGC) with the commitment to contribute to the UNGC's ten principles within the areas of human rights, labor law, environment, and anti-corruption, and we have continued to strengthen our reporting in these areas. Furthermore, we supported two global campaigns to address stigma and opioid dependence, one of which focused on reducing stigma and improving access to treatment for women – an underrepresented group in treatment programs.
Strong quarterly development and prospects for continued value creation
We had an outstanding second quarter with strong revenue growth, record result, FDA approval, and positive Phase 3 results from our pivotal study in patients with acromegaly, ACROINNOVA 1. After the period, positive Phase 3-data from ACROINNOVA 2 confirmed and strengthened our view on the beneficial treatment effect and safety profile of CAM2029. Camurus stands stronger than ever with high organic growth, growing profitability, an imminent launch of Brixadi in the US, and our own Phase 3 programs on their way to market. Financially, we expect full year revenues and profit before taxes in the mid to high end of current guidance.
Finally, I would like to take the opportunity to thank employees and partners for the commitment and great performances that lie behind our continued success, and our board and shareholders for your support.
Wishing you all a pleasant summer.
Fredrik Tiberg
President and CEO
* Brixadi™ is the US brand name for Camurus' product Buvidal®